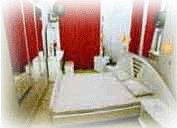 TV, VIDEO, A/C,
MINI BAR
INTERNET CAFÉ

Hotel DELFINI welcomes you to beautiful Piraeus
If you arrive by ship no transport is needed. Hotel DELFINI is situated near the Port of Piraeus with immediate access to all the Islands and its 30 meters from the subway station to Athens, the suburbs and other cities.

Our Hotel is at the most central point of Piraeus and it is surrounded by all the big banks, the Post Office and all the Public Services. It near big shopping Malls and other famous shops where you can find anything you want, and all this just next door to you.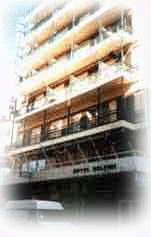 The staff of Hotel DELFINI is always at your service to comply with your needs and to make sure you
have a pleasant day. Our hospitable rooms welcome you , furnished with love, taste and individual air
conditioning. However tired you are, here you will find peace and relaxation , enjoying the many satellite channels
on your color TV, your direct outside phone line and other leisures that will ensure your pleasure.
52 Rooms With Bathroom
One-Bed Two-Bed Three-Bed Four-Bed
85 110 130 155
7, Leocharous str., 18531, PIRAEUS, Greece
Τel : (30) 210 4173510 -
Fax: (30) 210 4227517
E-mail:delfinih@otenet.gr